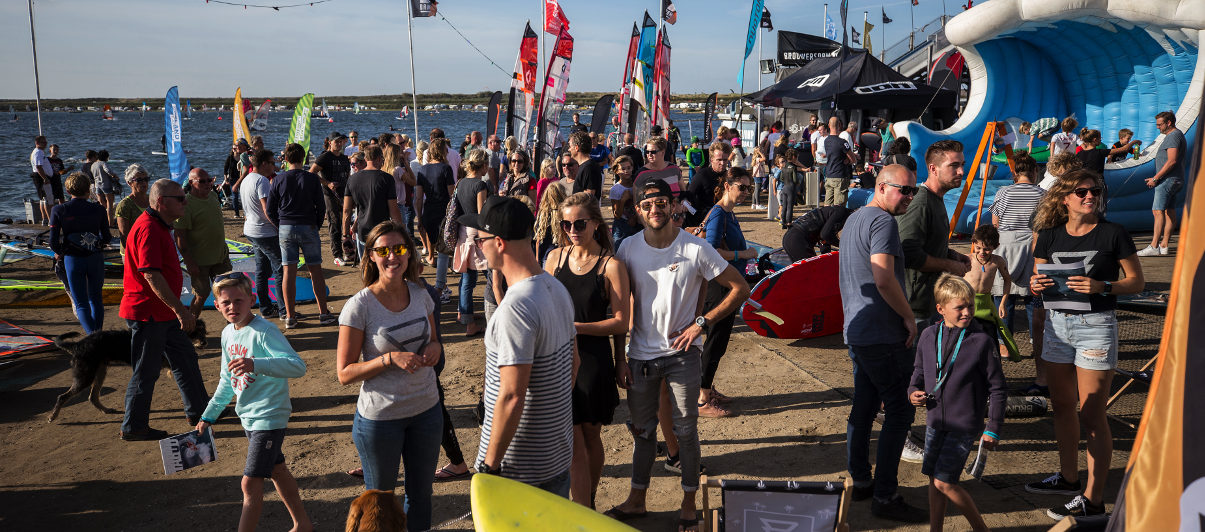 ABOUT DAM-X
From October 6 to 8, the 7th edition of DAM-X will take place at Zeil- & Surfcentrum Brouwersdam; the no. 1 water sports event that's all about seeing, doing and experiencing.
OPENING HOURS
Event grounds: every day from 10 AM
Reception desk & Shop: Friday from 8 AM till 8 PM, Saturday and Sunday from 8 AM till 6 PM.
Eat & See Restaurant (Kitchen): Friday and Sunday from 8 AM till 9 PM, Satuday from 8 AM till 7 PM.
On Saturday, you can join us for our buffet that will be served between between 6 and 8 PM at the far side of the event grounds. Tickets for the BBQ Night can be bought during the event.
PARKING
You can park on the parking lot belonging to Zeil- & Surfcentrum Brouwersdam and along Lake Grevelingen. Check out other parking spots here. Parking is free. Staying the night on the grounds is not allowed. Check out the possibilities for an overnight stay on our info page, listed under the subheading 'where to stay'.
INFO STALL
At the entrance of the event grounds, you'll find the DAM-X info stall. Here, you can find the answers to all your questions and get the tickets that aren't available online.
FACILITIES
Zeil- & Surfcentrum Brouwersdam offers changing rooms with hot showers, toilets and a number of lockers. When taking part in a DAM-X activity, you can use these free of charge. Simply using a locker costs € 0,50 each time.
DISABLED VISITORS
The event grounds are accessible for disabled guests.